The Mystery of the Little Red Dots
I'm a Mac girl. Love my Apple products. But, I must say that lately tiny, red
alert circles have become my biggest pet peeve. It's not Apple's fault. It's smart design. It's just ugh.
As I sit here typing, there's a red dot for my emails (35 unread), a red dot for my iMessage (just 1 - but I'm ignoring that person) and a red dot for… well, whatever that big A thing is.
All those red dots should evoke a sense of mystery - what's this? is it important? am I needed? - but really, they're just an annoyance (mostly because the alert is never important, never urgent).
My phone is worse. All my apps (and I don't have that many) don red alert dots, probably for updates I don't care to do. I ignore them as long as I can. Then, my husband picks up my phone (probably for an unrelated reason), sees the plethora of red alerts, shakes his head, and starts doing updates.
I could be a good girl. I know I can. But, I have the same attitude toward those red dots that I did when I was a teacher toward that kid who ALWAYS had his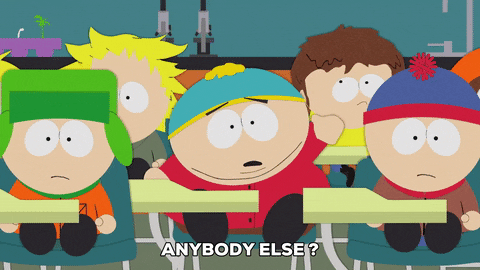 hand up. ALWAYS. I loved all my students, all the time, but, honestly I only called on that kid when no one else had a hand raised. The pushiest kid got the most hesitant response.
Here's what the red dots are saying, "Hey, excuse me, you're attention is needed here, right away, take your time, doesn't matter, I'm not going away, not today, not tomorrow, and as soon as you deal with me, they'll be more of my little friends to deal with, I am computer laundry, piling up, getting stinky, you-hoo! Over here! It's important, well, it could be. Red means urgent! Urgent!"
Ugh!
Red dots mean distractions. Fortunately, writing software, Word, Pages, they all come with distraction-free modes now. That helps. Sometimes.
Writing is the thing I love doing best and simultaneously the thing that comes last. Weird, huh? Once there, in my writing world, I'm in - all in. My desk, computer, world, melts into my story world. I'm walking on the beach with Delilah or (wink,wink) getting romantic with Sam (sorry Joe).
But to get there, let myself go into that world, I have to get through the briar patch of distractions, like phones ringing, laundry buzzing, dogs barking, carpets that need vacuuming, dishes that need washing, dinner that needs making, and yes, tiny red dots calling to me like sirens.
So, the mystery is how to find that happy writer place. I recommend:
#1 Distraction-free modes on your writing platform
#2 Adhering to strict write-only rules (I've tried scheduling and word count goals. Both work great!)
#3 Schedule a time for all that nonsense and stick to it.
#4 Focus on what's important - getting your writing done or checking out today's deals at Amazon?
#5 Consider writing your JOB and get ethical about it. Don't use "company time" to do "personal crap"
I'm a writer. I can't be a writer if I'm not, duh, writing. Time to slay the distractions and get back to work!
What works for you? Dare to share.